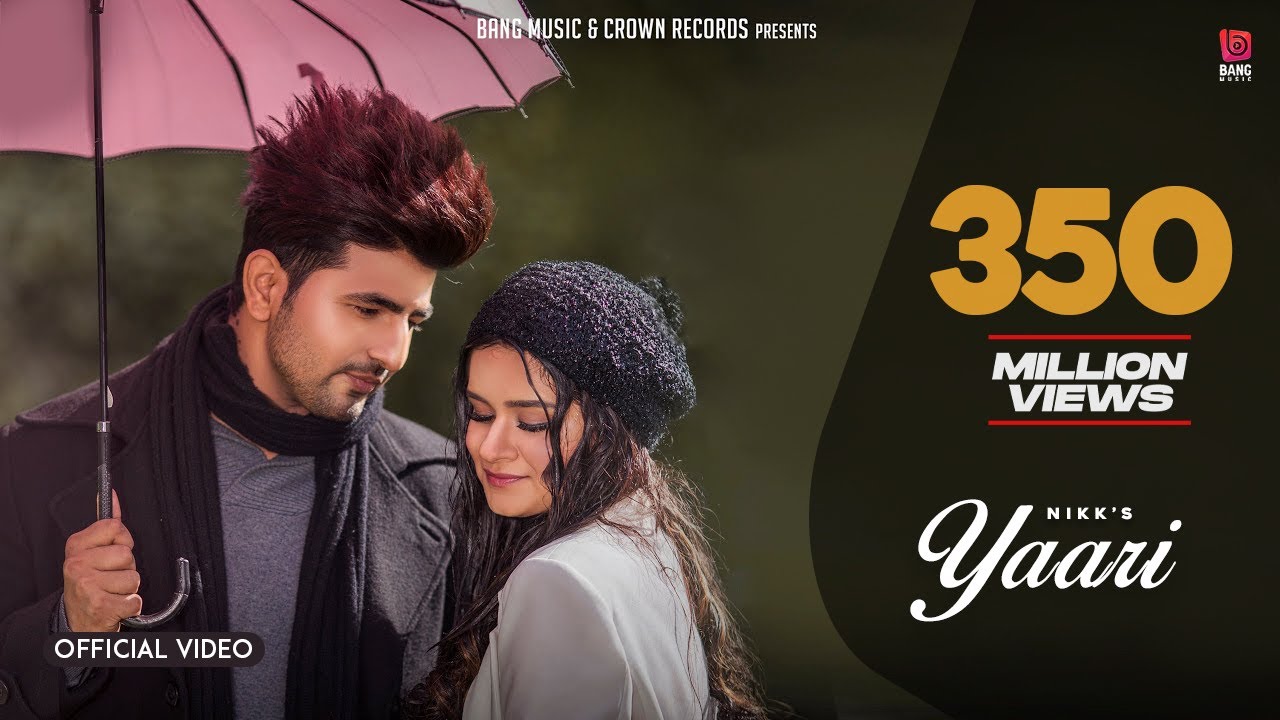 KHONA HAI Lyrics - Emiway Bantai Full Song Lyrics: This is the latest Punjabi Song starring
Nikk,Avneet Kaur.
This song is sung by
Nikk,Avneet Kaur
and the music of the song given by Rox-A while the lyrics of the song written by Nikk
.
This song released on Bang Music
.
| | |
| --- | --- |
| Song Title : | Yaari |
| Singer : | Nikk,Avneet Kaur |
| Music : | Rox-A |
| Lyrics : | Nikk |
| Starring : | Nikk,Avneet Kaur |
| Music Label : | Bang Music |
Thoda Feeling'a Da Rakh Layi Dhayan Ve
Kari Aina Ke Tu Ik Aehshan Ve
Eh Umeed Kade Sath Naiyo Chhaddega
Jaan Banke Tu Jaan Naiyo Kaddega
Banke Tu Jaan Naiyo Kadhega
Mashumiyat Loot Je Gayi
Hassa Udju Chehre To
Tu Yaari Taan Laawi
Je Nibhugi Tere Ton
Saambh Vi Nayi Hona
Dil Tuteya Mere Ton
Tu Yari Taan Laawi
Je Nibhugi Tere Ton
Aaa aa Aaaa Aaa
Jinna Tu Karenga
Tetho Vadh Ke Karungi
Jithe Koyi Ni Khaduga
Tere Naal Main Khadungi
Ow Jinna Tu Karega
Tetho Vadh Ke Karungi
Jithe Koyi Ni Khaduga
Tere Naal Main Khadungi
Taan vi Je Shak Aa Tainu
Puchhla Rab Mere Ton
Tu Yari Taan Laawi
Je Nibhugi Tere Ton
Saambh Vi Nayi Hona
Dil Tuteya Mere Ton
Tu Yaari Taan Laavi
Je Nibhugi Tere Ton
Je Tu Chhadna Vi Hoya
Inkaar Nai Karungi
Aehe Gal Wakhri Ke
Phir Pyaar Nai Karungi
Nikk Chhadna Vi Hoya
Inkaar Nai Karungi
Aehe Gal Wakhri Ke
Phir Pyaar Nai Karungi
Saaf Sidda Das Dayi
Je Mann Bhar Mere Ton
Tu Yari Taan Laawi
Je Nibhugi Tere Ton
Saambh Vi Nayi Hona
Dil Tuteya Mere Ton
Tu Yari Taan Laavi
Je Nibhugi Tere Ton
Yaari Video

If You Find any mistake you can comment us below and also comment your thought about this song.#lyricworld