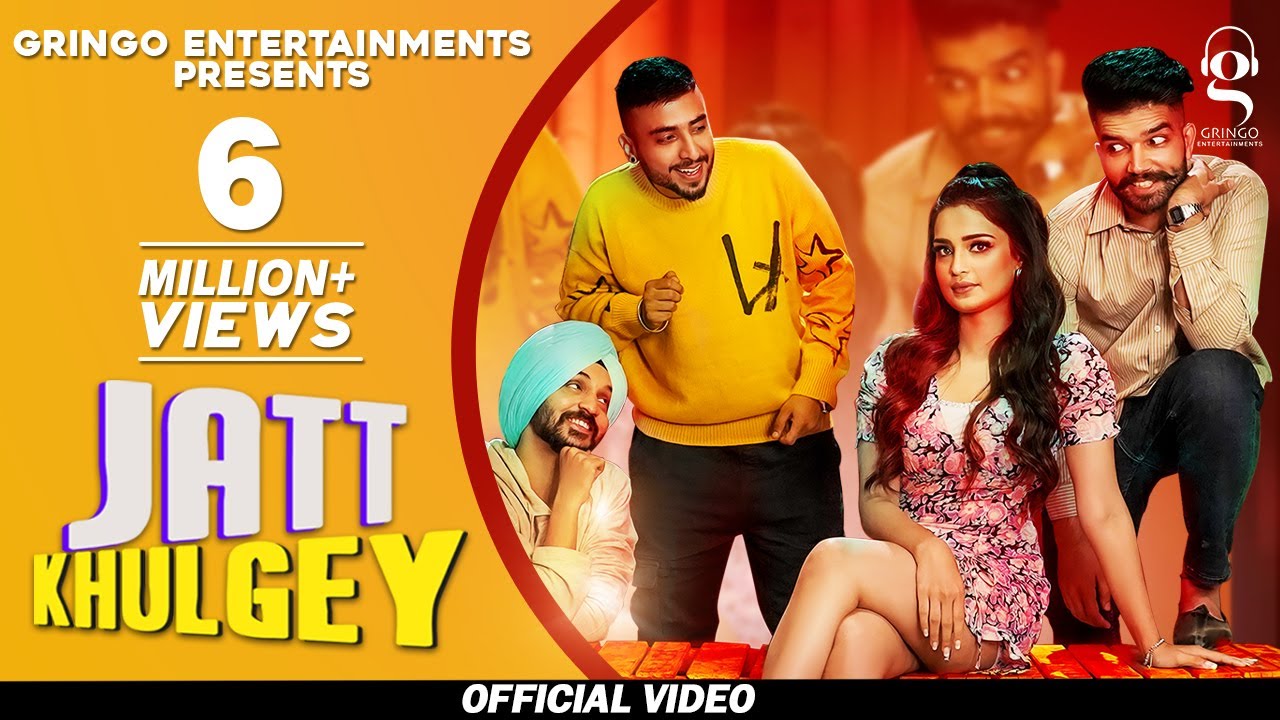 Jatt Khulgey Lyrics - The Landers Full Song Lyrics: This is the latest Punjabi Song starring
Aarushi Sharma.
This song is sung by
The Landers
and the music of the song given by
Meet Sehra
while the lyrics of the song written by
Rabb Sukh Rakhe.
This song released on
Gringo Entertainments.
| | |
| --- | --- |
| Song Title : | Jatt Khulgey |
| Singer : | The Landers |
| Music : | Meet Sehra |
| Lyrics : | Rabb Sukh Rakhe |
| Starring : | Aarushi Sharma |
| Music Label : | Gringo Entertainments |
Ki Gall Ki Gall
Raula Paye Rehya
Munde Manak Di Kalliya
Sunan De Phirde
Ki Gall Ki Gall
Raula Paye Rehya
Munde Manak Di Kalliya
Sunan De Phirde
Logi Kehnde Daaru Chiz
Badi Maadi aa
Taahiyo Daaru nu Mukade Phirde
Jinni aa vi Diya 9 to 5 Tensionaa
Jinni aa vi Diya 9 to 5 Tensionaa
Ekko Jhatke te Fatafat Bhulge
Para Hoja Bottlaa de Datt Khulge
Datt Kaade Khule Aidhe Jatt Khulge
Para Hoja Bottlaa de Datt Khulge
Datt Kaade Khule Aidhe Jatt Khulge
Kodhi Kodhi daaru Naal
Mithi Mithi Mithi Mithi
Geedi Hove
Oh Mitraa Di Jeep ne Oo
Beatli Jehi Ghari Ohve
Kodhi Kodhi daaru Naal
Mithi Mithi Mithi Mithi
Geedi Hove
Oh Mitraa Di Jeep ne Oo
Beatli Jehi Ghari Ohve
Guri si Chalonda Gaadi Hatteya Dhyan
Guri si Chalonda Gaadi Hatteya Dhyan
Khich ke Brake Maari Peg Dull ge
Para Hoja Bottlaa de Datt Khulge
Datt Kaade Khule Aidhe Jatt Khulge
Para Hoja Bottlaa de Datt Khulge
Datt Kaade Khule Aidhe Jatt Khulge…
Jatt Khulgey Video

If You Find any mistake you can comment us below and also comment your thought about this song.#lyricworld