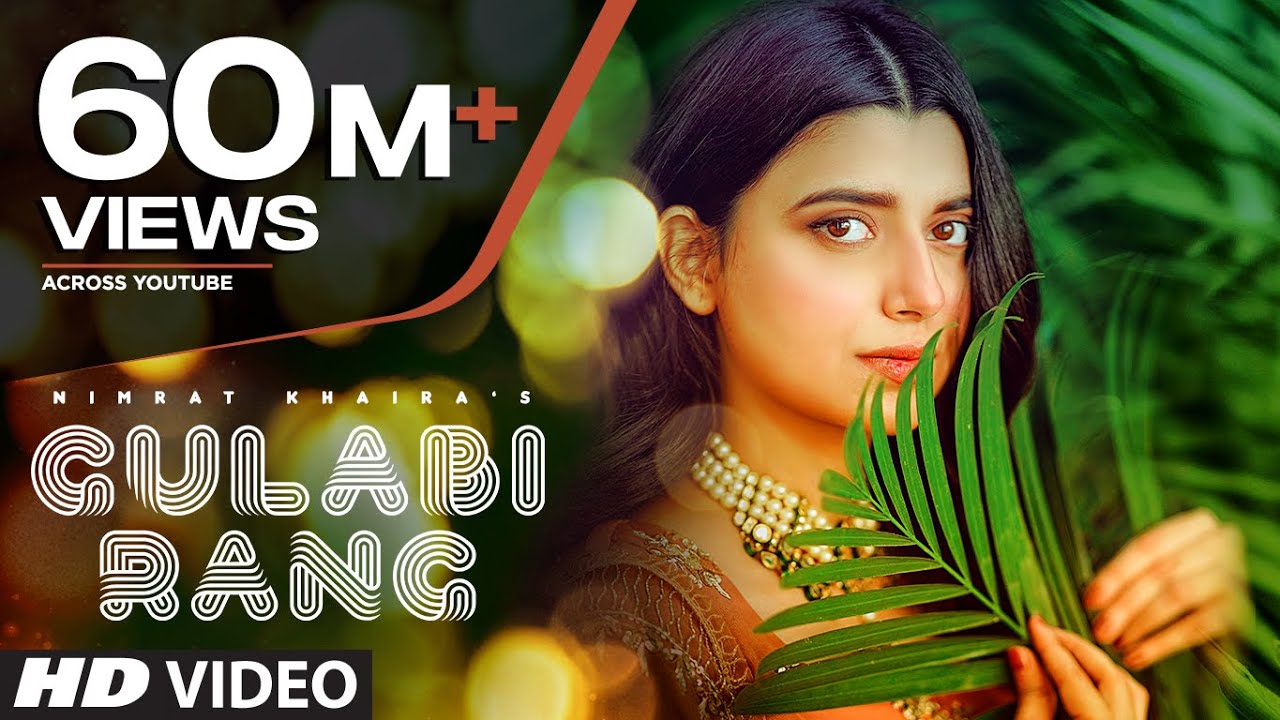 Gulabi Rang Lyrics - Nimrat Khaira Full Song Lyrics: This is the latest Punjabi Song starring
Desi Crew.
This song is sung by
Nimrat Khaira
and the music of the song given by Desi Crew while the lyrics of the song written by
Mandeep Maavi .
This song released on
T-series.
| | |
| --- | --- |
| Song Title : | Gulabi Rang |
| Singer : | Nimrat Khaira |
| Music : | Desi Crew |
| Lyrics : | Mandeep Maavi |
| Starring : | Desi Crew |
| Music Label : | T-series |
Desi Crew, Desi Crew… Oh Gal Naal Keh Ke Diggeya Note India Da Siga 2000 Da Ni Bhabi Munda Kehde Pind Da Gulabi Rang Ton Gulabi Note Warda Ni Bhabi Munda Kehde Pind Da Gulabi Rang Ton Gulabi Note Warda Nehde Mere Hor Koyi Laggan Na Dinda Ni Kise Naal Moda Mera Wajjan Na Dinda Ni Nehde Mere Hor Koyi Laggan Na Dinda Ni Kise Naal Moda Mera Wajjan Na Dinda Ni Ni Kayi Ohne Ghare Modte Ankh Laal Naal Kaida Jeha Taad Da Ni Bhabi Munda Kehde Pind Da Gulabi Rang Ton Gulabi Note Warda Ni Bhabi Munda Kehde Pind Da Gulabi Rang Ton Gulabi Note Warda Nachdi Te Ginda Step Munda Gaur Naal Goonjan Main Hall Lata Jhanjar'an De Shor Naal Nachdi Te Ginda Step Munda Gaur Naal Goonjan Main Hall Lata Jhanjar'an De Shor Naal Ni Tere Kol Sang Manda Ankh Tere Ton Bacha Ke Mainu Taad Da Ni Bhabi Munda Kehde Pind Da Gulabi Rang Ton Gulabi Note Warda Ni Bhabi Munda Kehde Pind Da Gulabi Rang Ton Gulabi Note Warda Oh Nain Nakshe Ne Jama Bhabi Tere Varge Nanad Kuwari De Ne Dil Vich Vadhge Nain Nakshe Ne Jama Bhabi Teri Varge Nanad Kuwari De Ne Dil Vich Vadhge Ni Moju Kheri Wala Wajda Ditta Darja Mavi Nu Geetkaar Da Ni Bhabi Munda Kehde Pind Da Gulabi Rang Ton Gulabi Note Warda Ni Bhabi Munda Kehde Pind Da Gulabi Rang Ton Gulabi Note Warda
Gulabi Rang Video

If You Find any mistake you can comment us below and also comment your thought about this song.#lyricworld