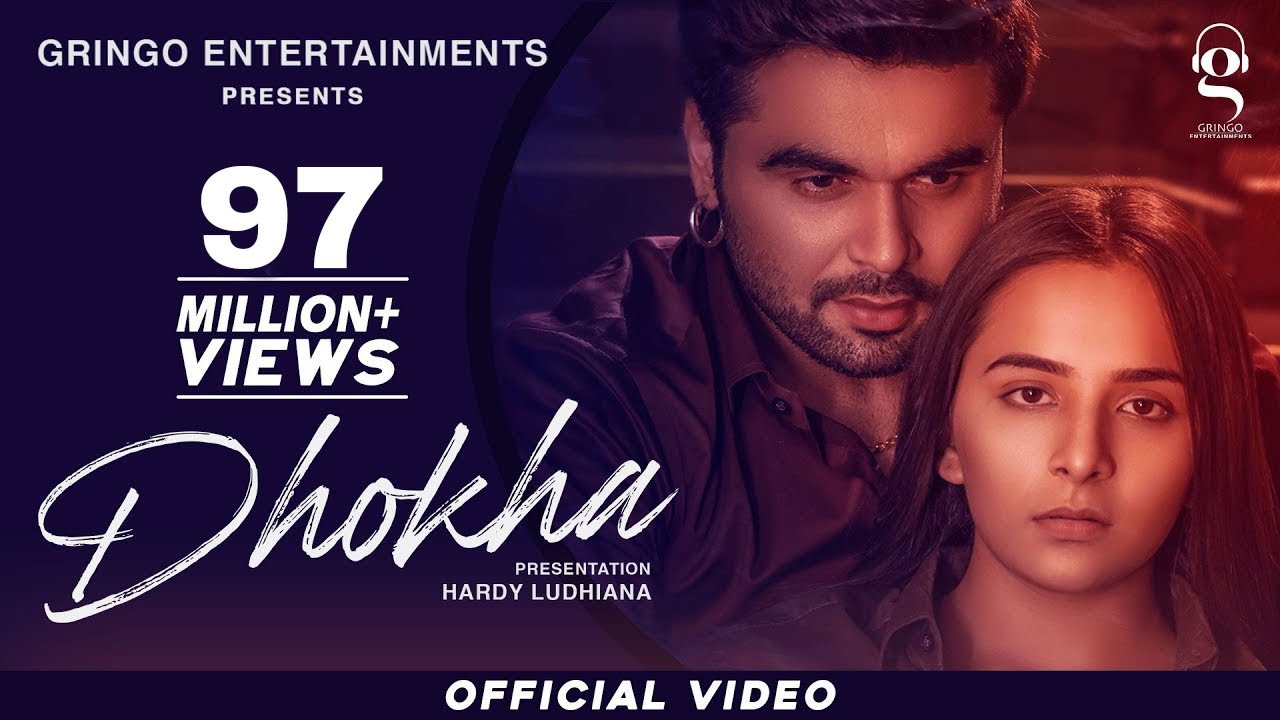 KHONA HAI Lyrics - Emiway Bantai Full Song Lyrics : This is the latest Punjabi Song starring
Sruishty Mann & Simrithi Bhatija.
This song is sung by
Ninja
and the music of the song given by Goldboy while the lyrics of the song written by
Pardeep Malak.
This song released on
Gringo Entertainments.
| | |
| --- | --- |
| Song Title : | Dhokha |
| Singer : | Ninja |
| Music : | Goldboy |
| Lyrics : | Pardeep Malak |
| Starring : | Sruishty Mann & Simrithi Bhatija |
| Music Label : | Gringo Entertainments |
Methon maaf nai hona Eh insaaf nai hona Daag jo laaya mere te Hanjuan naal saaf nai hona Tu kadran pavenga Ya badal tu javenga Si shakk na tere te Aidan rol tu javega Bewafa khoon ch si tere Ya baad ch sikhya si Tu dhokha devenga Kehda munh te likhya si Tu dhokha devenga Kehda munh te likhya si Ho ohne de taan hou Je methon naa de hoya Tu ole rakh gaya Main sajna ki lukoya Tu ole rakh gaya Main sajna ki lukoya Tu zehan chon kadd ditta Main naa dil te likhya si Tu dhokha devenga Kehda munh te likhya si Tu dhokha devenga Kehda munh te likhya si Main jaan gayi tainu Tu mainu chaunda nai Taan hi Pardeepeyan ve Tu akh milaunda nai Taan hi Pardeepeyan ve Tu akh milaunda nai Eh aakhan beimana tu taan Ik te vi tikkeya nai Tu dhokha devenga Kehda munh te likhya si Tu dhokha devenga Kehda munh te likhya si Tu dhokha devenga Kehda munh te likhya si Tu dhokha devenga Kehda munh te likhya si Je tu na milda ve Aidan khair nai hunde Ek din samne aa janda Jhooth de sajjna pair ni hunde Jo sach di mandi ch Kadi saukha bikeya nai Tu dhokha devenga Kehda munh te likhya si Tu dhokha devenga Kehda munh te likhya si
Dhokha Video

If You Find any mistake you can comment us below and also comment your thought about this song.#lyricworld